Build-on Brick Mug
This is an interesting mug with exterior building surface.
A coffee mug and construction set all in one! Drinking coffee while building something is really a wonderful thing.
With the Fun Building Blocks Mug at your desk, you'll not only be awake and alert thanks to all the coffee it can hold but also distracted because of its interactive and insanely fun building block exterior. It acts as a blank canvas you make come alive with a few building bricks!
Drink your coffee and build something, too!

Mug with exterior building surface compatible with most bricks

Fully compatible with all major building blocks.

Not Microwave safe (but fine for hot coffee)

Materials: BPA-free plastic

Capacity: 12 ounces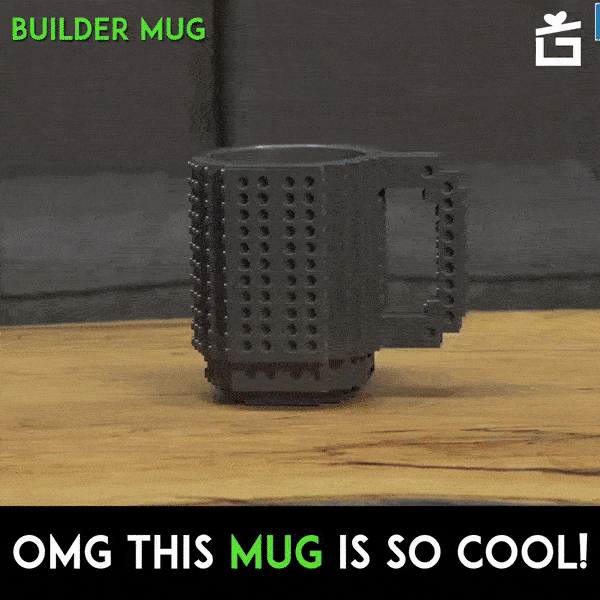 【Creative design, works as a toy and an actual mug】

It's a lego-style mug that you can build your own bricks and blocks on it. Easy to make your own unique drinking mug.

【BPA free, safe foods grade plastic】

Made of BPA free food grade plastic. Can be heated 100 degrees Celsius.
【Perfect gift for kids and adults】

I'ts a great gift for kids, families and friends, especially who are lego fans. It will absolutely give you great fun!

【Multi-functional】

Safe to use for juice, tea, coffee and carbonated drinks. Hand wash only. Not dishwasher and microwave safe.

Capacity: about 350 ml