Peek a Boo Teddy Bear Plush Toy
Sorry, this item is out of stock
Peek-a-boo and teddy bears are two of the best things that make our babies giggly.
Now imagine a teddy bear with a soft blanket doing a peek-a-boo game. Parents around the world, meet your babies new cuddly playmate!
The Peekaboo Bear is the perfect playmate for your newborns and toddlers as it also promotes sensory play, visual development, and social interaction.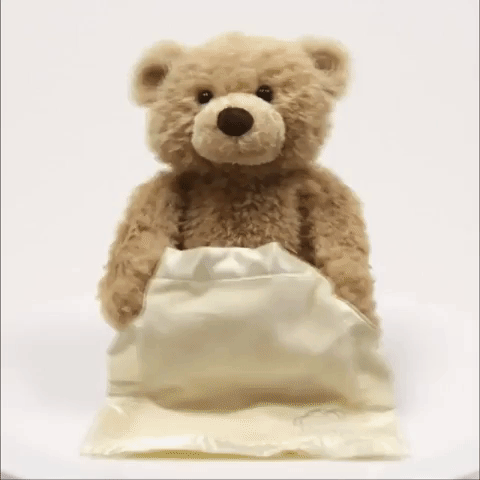 Peek-A-Boo Bear features a move-able mouth and arms.
At the push of a button, the bear recites one of six different phrases and hides behind the blanket before popping back out to delight baby with an interactive game of peek-a-boo.
Recites one of six different phrases
while animated arms and mouth recreate peek-a-boo game
Satin-accented blanket
provides additional tactile sensation for baby
Facebook Customer Testimonials